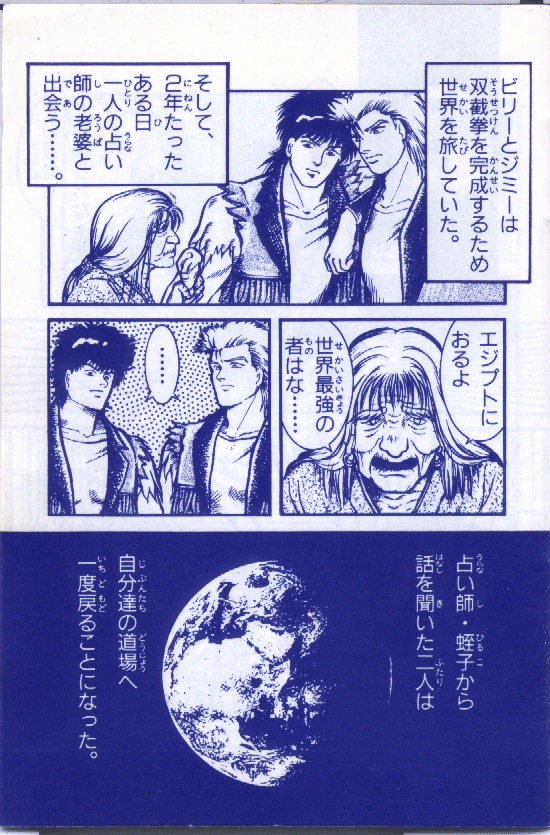 Panel 1
Narrator: "Billy and Jimmy went on a world-wide journey to complete their Sou-Setsu-Ken training. Two years later they encountered an old lady who was a soothsayer."
Panel 2
Hiruko: "Go to Egypt and you shall find the world's strongest person....."
Panel 4
Narrator: "After listening to the words of the soothsayer, Hiruko, the two brothers returned to their dojo."
Pages:
1 | 2 | 3 | 4 | 5 | 6 | 7 | 8 | 9 | 10 | 11 | 12 | 13 | 14 | 15 | 16 | 17 | 18