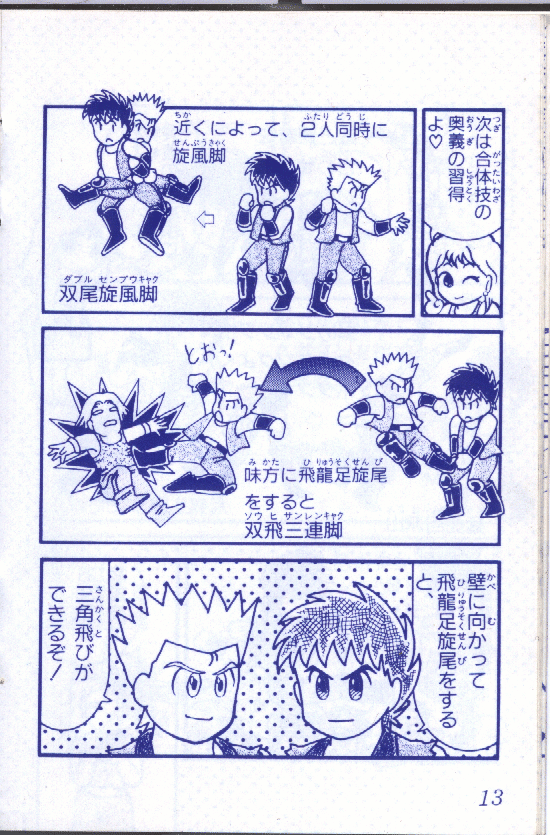 Panel 1
Marian: "The following moves are union techniques that were gained from secret doctrines."
Panel 2
Double Whirlwind Kick
Marian: "Both players are required to perform the Whirldwind Kick almost simultaneously."
Panel 3
Souhi Sanren Kyaku (Flying Twin Triangle Kick)
Marian: "Perform the Dragon Tail Kick towards your friend."
Panel 4
Billy: "Do a Dragon Tail Kick towards the wall and..."
Jimmy: "...You will have a single triangle kick!"
Pages:
1 | 2 | 3 | 4 | 5 | 6 | 7 | 8 | 9 | 10 | 11 | 12 | 13 | 14 | 15 | 16 | 17 | 18