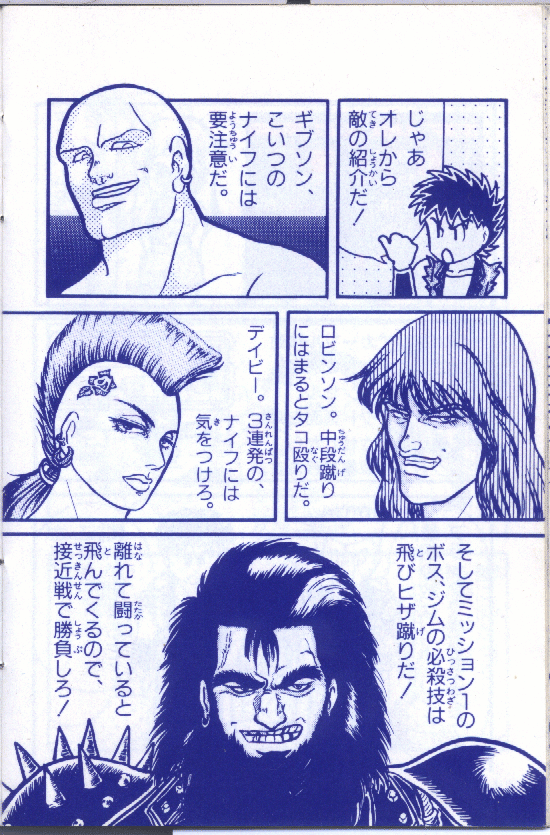 Panel 1
Billy: "Well then, I will introduce the enemies from here."
Panel 2
Billy: "Gibson. Watch out for this guy's knife."
Panel 3
Billy: "Robinson. He attacks with middle kicks, followed by punches."
Panel 4
Billy: "Daby. She throws three knives quickly in a row."
Panel 5
Billy: "And finally, there is Jim, the boss of Mission 1. His special technique is the flying knee kick!"
"During the battle, he will try to do the move when you're at a long distance."
Pages:
1 | 2 | 3 | 4 | 5 | 6 | 7 | 8 | 9 | 10 | 11 | 12 | 13 | 14 | 15 | 16 | 17 | 18