Main
Video Games
Films
Cartoon
Comics
Music
Advertisements
Merchandise
Features
Interviews
Miscellaneous
Interactive
Forums
Mailbag
Fan Fiction
Fan Art
Hosted Sites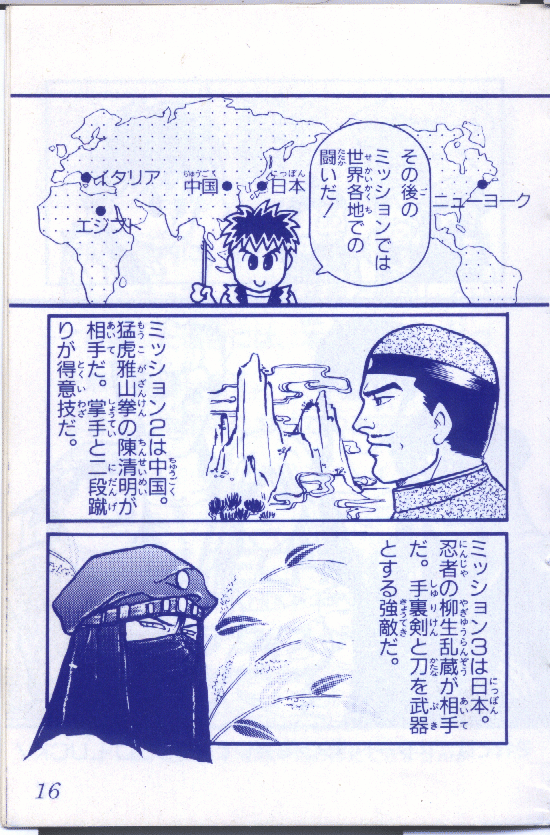 Panel 1
Billy: "You will fight at various parts of the world during the following missions."
Locations in the Map: New York, China, Japan, Italy, Egypt.
Panel 2
Billy: "Mission 2 is set in China. Your main opponent will be Chin Seimei, master of Mouko Gazan Ken. His palm hand attack and double jump kick are his most proud techniques."
Panel 3
Billy: "Mission 3 is set in Japan. Your main opponent will be Yagyu Ranzou, a Ninja. His usage of weapons like shurikens and the katana makes him a formidable opponent."
Pages:
1 | 2 | 3 | 4 | 5 | 6 | 7 | 8 | 9 | 10 | 11 | 12 | 13 | 14 | 15 | 16 | 17 | 18