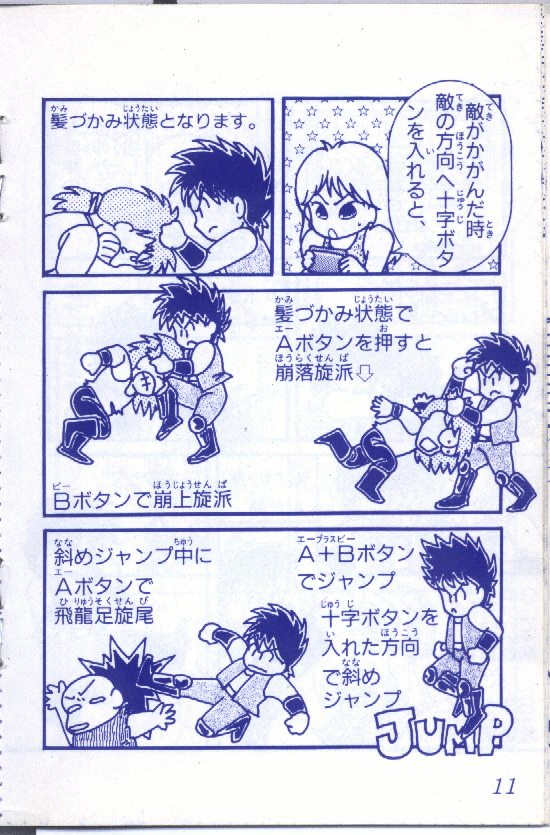 Panel 1
Marian: "Also, when the enemy is squatting, you can approach toward him or her by pushing the d-pad."
Panel 2
Marian: "And you will perform a hair grab."
Panel 3
Marian: "During the hair grab, push the A button to perform the Houraku Senpa (Elbow Crush)."
"Or push the B button to do the Houjou Senpa (Knee Crush)."
Panel 4
Marian: "To jump, push A + B simultaneously. Holding the d-pad left or right will cause a diagonal jump."
"During a diagonal jump, press the B button to perform the Hiryuu Soku Senbi (Dragon Tail Kick)."
Translator's note: "The original text said A button, but the move is actually performed with the B button in the game. So I fixed the mistake in my translation.
Pages:
1 | 2 | 3 | 4 | 5 | 6 | 7 | 8 | 9 | 10 | 11 | 12 | 13 | 14 | 15 | 16 | 17 | 18