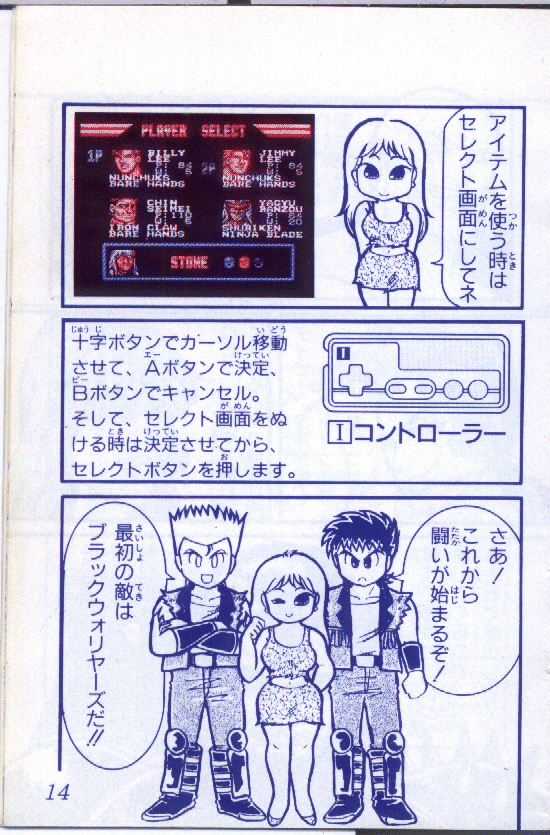 Panel 1
Marian: "When you want to use a weapon or change your character, press Select to enter the Player Select screen."
Panel 2
Diagram: Controller 1
Marian: "Push the D-Pad to move the cursor and press the A button to confirm your choice. Press the B button to cancel a previous choice. When you're ready to leave, choose your weapon and press the Select button."
Panel 3
Billy: "Now! The battle begins from here!"
Jimmy: "Our first enemies are the Black Warriors!!"
Pages:
1 | 2 | 3 | 4 | 5 | 6 | 7 | 8 | 9 | 10 | 11 | 12 | 13 | 14 | 15 | 16 | 17 | 18