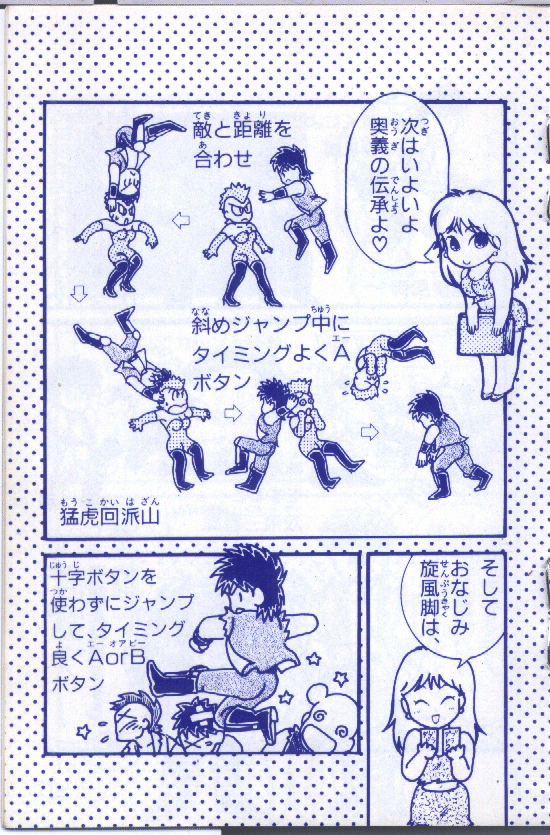 Panel 1
Marian: "The following techniques were inherited from secret doctrines."
Mouko Kaiha Zan (Fierce Tiger Rotating Mountain Throw)
When the enemy is in a close distance, jump toward the enemy and press the A button. Make sure the timing is correct.
Panel 2
Marian: "And to perform the famous Whirlwind Kick."
Book Front Cover: "Double Dragon"
Book Back Cover: "Double Dragon II"
Panel 3
Marian: "Jump without holding the D-pad and press A or B when the timing is right"
Pages:
1 | 2 | 3 | 4 | 5 | 6 | 7 | 8 | 9 | 10 | 11 | 12 | 13 | 14 | 15 | 16 | 17 | 18