Honestly, the game doesn't look that hot to me. The fact that they're citing Castle Crashers as the "gold standard" of modern brawlers of all things doesn't bode well for me considering Castle Crashers isn't even that great of a game. I'm guessing all those old belt-scrollers (not just arcade releases like Punisher, Denji Makai and Undercover Cops, but even console titles like Double Dragon Advance and Streets of Rage 3) don't count because they're not available on XBLA or PSN.
As for the art style, I'm sorry but it just looks way too cheesy for me. I never found much humor in the whole "remember how stupid the 80s looked" brand of nostalgia and the in-game graphics look way too cheap for me (it seems odd considering WayForward usually commission talented pixel artists to work on their projects).
At the very least I wish they would've stuck to using Technos' later designs for Billy and Jimmy that they've been using in-game since Super Double Dragon (and much earlier than that in official illustrations), where they had the "switched" hair colors and different hair styles, instead of making them palette swapped twins like in the arcade game (the Neo-Geo game did this too). It's like trying to make Luigi short and fat again after giving him a different design from Mario.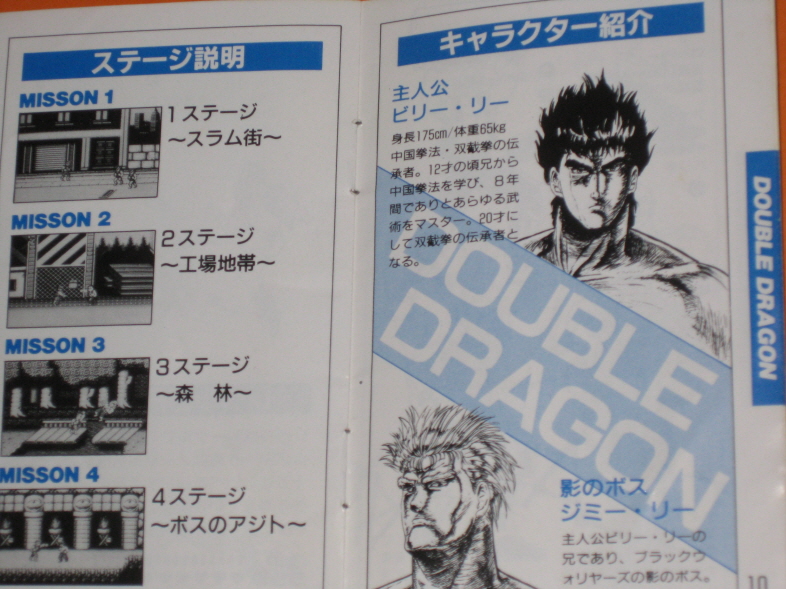 484256_9.jpg [ 315.72 KiB | Viewed 15500 times ]