A few years back I tried gathering a team together to totally re-program Double Dragon for the ZX Spectrum. However the project fizzled out after the programmer gave up. I lost the background files and this week I've decided to start work on them again.
Here is how the published ZX Spectrum version looked: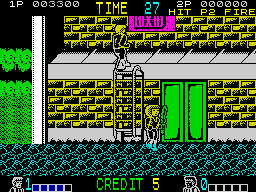 Now here are a couple of mock up screens of the graphics that I have been working on this week: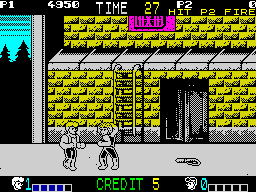 And in mono: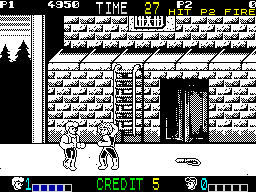 So what do you prefere? Mono or colour?