Moderators: Steve Halfpenny, Jonny2x4
One more screen shot: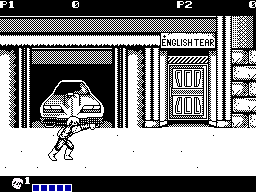 Moderator
Posts: 180
Joined: Tue Sep 15, 2009 6:34 am
That last shot looks great.

I think the trick is (or was) to make the game suited to the Spectrum. Some arcade conversions did this (Renegade) whilst (most) others did the opposite and tried to cram the arcade into the Speccy, usually meaning that the gameplay suffered and was sluggish (Final Fight). But that above shot is very recognisable and looks really good for the Spectrum.

Looking at it again it looks a lot like a later Spectrum game when graphic techniques were improved upon. I couldn't imagine that in 88 for some reason!
Well Renegade on the Spectrum was my main inspiration this time around. I looked at how the graphics were drawn and tried my best to use that style when it came to the backgrounds.
A quick animation test with colour mode switched on: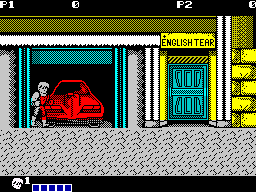 Well just a quick update. Craig is busy with other things so it's looking like I'm going to have to take over on the sprite duties.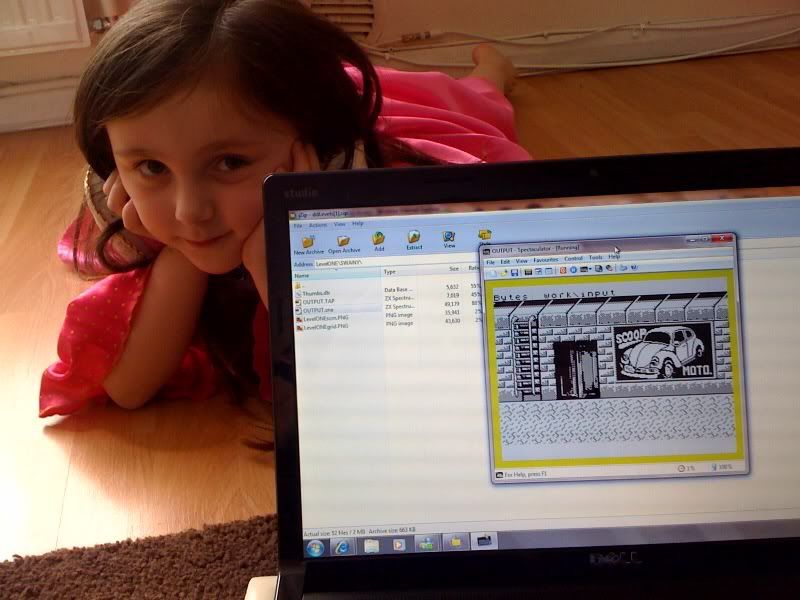 Doesn't look like I'll be getting much done today. My daughter is getting fed up with daddy spending too much time on the computer. However, the programmer reckons that we might have some playable code by the end of the weekend. Although hardly any sprites have been drawn yet

Starting work on other animation now:

Moderator
Posts: 180
Joined: Tue Sep 15, 2009 6:34 am
Said it before and I'll say it again, that recreation of the main theme sounds amazing. Probably better than any recreation on the Spectrum.
It will be interesting to see how Matt handles the music from Missions 2 & 3.
Users browsing this forum: No registered users and 1 guest