With the inclusion of this latest installment of the Double Dragon series on the iphone, my normal level of "Double Dragon mania" has reached a fever pitch. So, I felt the need to express this mania, and do a quick little study of the most recognizable and iconic of the Black Warriors.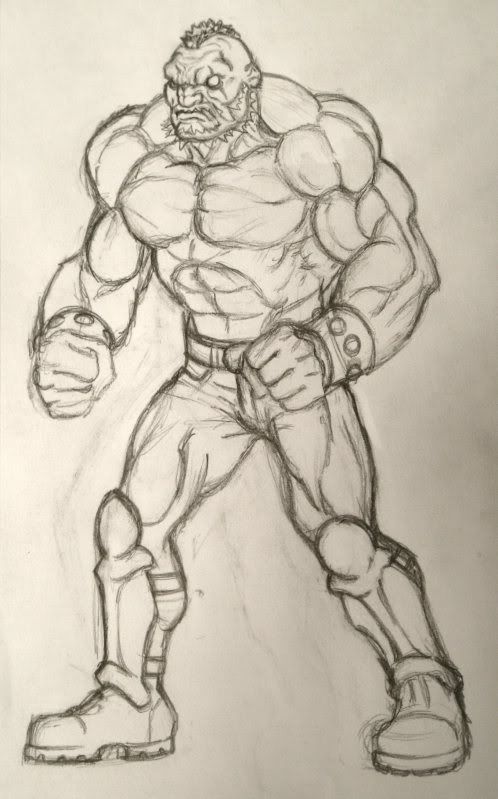 I really tried to make this rough sketch look how I would like an HD sprite of Abobo look. I infused as much of the classic arcade and nes look into this stylized anatomic design. I also tried to loosely follow classic arcade proportions, except the head is a bit smaller in proportion on my sketch.
I really wanted him to look intense, and aggressive in his posture. I also wanted to accentuate a rather bulldog-ish face, and even added a flattened pugilist nose that really seemed to fit well. I only left an outline of a mangy beard in order to still see detail underneath in case I would want to make an alternate design.
As you can tell by my eraser marks, I had a little bit of trouble setting his legs in for a good stance.

Maybe if I can find the time, and get my scanner working (had to use my camera for this, hence the poor quality), I can do some further work on this.