From the looks of the screenshots and youtube footage, it has the flow/feel of Double Dragon Advance. Including the Chinatown level.
Not sure who some of the new characters are tho
http://www.youtube.com/watch?v=LwCWMykI ... r_embedded
http://www.projectnext.eu/main-zone/mob ... -by-elite/
http://www.gamespot.com/mobile/action/d ... eview.html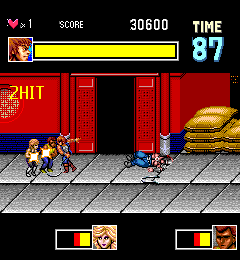 Given it came out in 2005 and has a similar feel/design to DDA, could this be considered a similar port?
Not to be confused with what appears to be the truly horrid 2004 "mobile port" of DD by Bandai in 2004