The game actually came out March 6, 2013. According to all those involved, this is a new official entry in the Kunio franchise. It looks real; Million and Kunio Taki are credited. The only issue is the lack of an English translation and the fact that it's a party game with up to eight players, not a true brawler.
Attachments:
File comment: It looks real. It looks really real and official.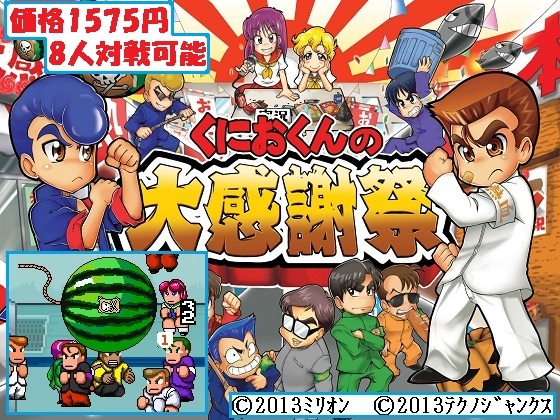 RJ111633_img_main.jpg [ 170.24 KiB | Viewed 4926 times ]

_________________
Sometimes losing is more fun than winning.